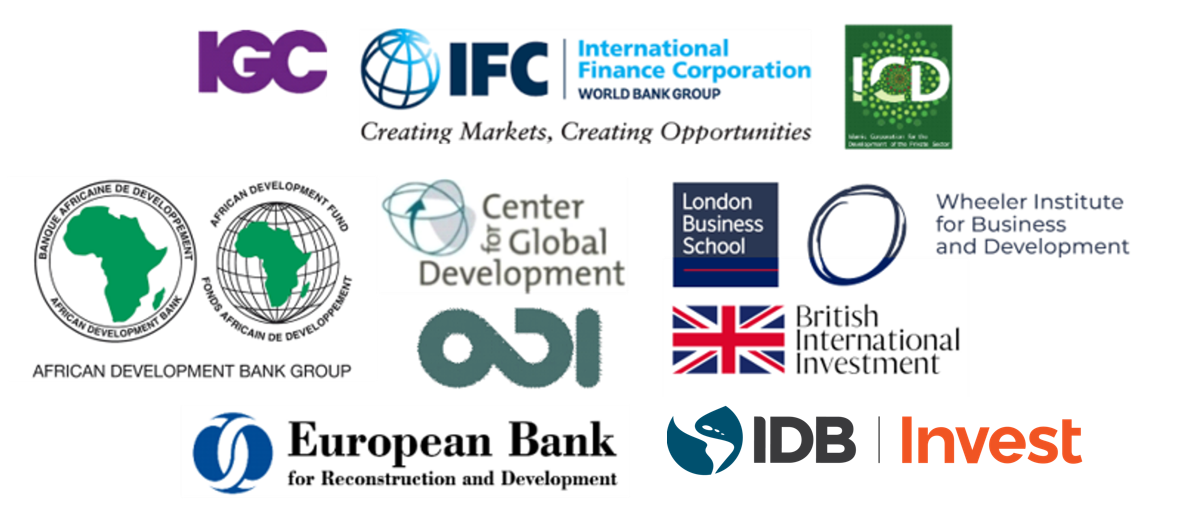 Bridging the Technological Divide: Technology Adoption by Firms in Developing Countries
Organized by the Private Sector Development Research Network
Hosted by the
International Finance Corporation (IFC)
Moderated by Alexandros Ragoussis, Senior Economist, Economic Policy Research
Friday, 21st October 2022 from 9-10am EST
Technology is at the heart of economic growth. From historical accounts of how technological change since the Industrial Revolution has shaped economic development to endogenous growth models, technology has been identified as a key ingredient of growth and economic transformation. Yet, little is known about which technologies firms use in their day-to-day operations and how intensively they use them, and what prevents firms from adopting more sophisticated technologies that would clearly benefit them. This book, the seventh volume in the World Bank Productivity Project series, seeks to answer two critical questions for development: How large is the technological gap at the firm level, particularly in developing countries, and what can countries do to bridge the technological divide?
ABOUT THE SPEAKERS
Xavier Cirera
Senior Economist in the Finance, Competitiveness, and Innovation Global Practice, World Bank Group
Xavier Cirera most recent work focuses on the measurement and impact of technology adoption and diffusion and the impact of innovation on employment and firm dynamics. He has led the policy effectiveness reviews in science, technology, and innovation implemented in Brazil, Chile, Colombia, Ukraine, and Vietnam. He is the coauthor of The Innovation Paradox: Developing-Country Capabilities and the Unrealized Promise of Technological Catch-Up and A Practitioner's Guide to Innovation Policy: Instruments to Build Firm Capabilities and Accelerate Technological Catch-Up in Developing Countries.
Marcio Cruz
Principal Economist in the IFC
Mario Cruz is an Principal Economist in the Economic Policy Research department of the International Finance Corporation (IFC), World Bank Group. Previously, worked with the Finance, Competitiveness, and Innovation Global Practice of the World Bank and with the DEC unit contributing to the World Bank's flagship publications Global Economic Prospects and Global Monitoring Report. Before joining the World Bank Group, Cruz worked as a tenured professor in the Department of Economics at the Federal University of Paraná and as an economist for the Secretary of Planning of the state of Paraná, Brazil. His main research interests are firm dynamics, technology adoption, entrepreneurship, and impact evaluation. He received the World Bank's Research Academy Award for the best new research from across the World Bank in 2015.
Watch full seminar here
Search
Search our network database
Subscription
Subscribe to receive news and so on.