Thursday, the 18th of February at 5.00pm UK time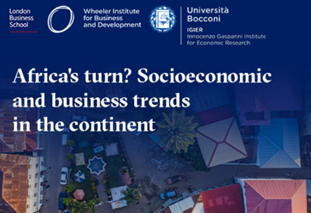 Africa's turn? Socioeconomic and business trends in the continent
A conversation with Nicholas Hughes and Leonard Wantchekon spanning economic growth, infrastructure, politics, education and the future of business in Africa.
Moderated by Eliana La Ferrara and hosted by Elias Papaioannou of the Wheeler Institute for Business and Development at London Business School and Nicola Gennaioli of Innocenzo Gasparini Institute for Economic Research at Università Bocconi.
Thursday, the 18th of February at 5.00pm UK time – registration is free
Register here:  Africa's turn? Socioeconomic and business trends in the continent – WheelerBlog (london.edu)
Search
Search our network database
Subscription
Subscribe to receive news and so on.