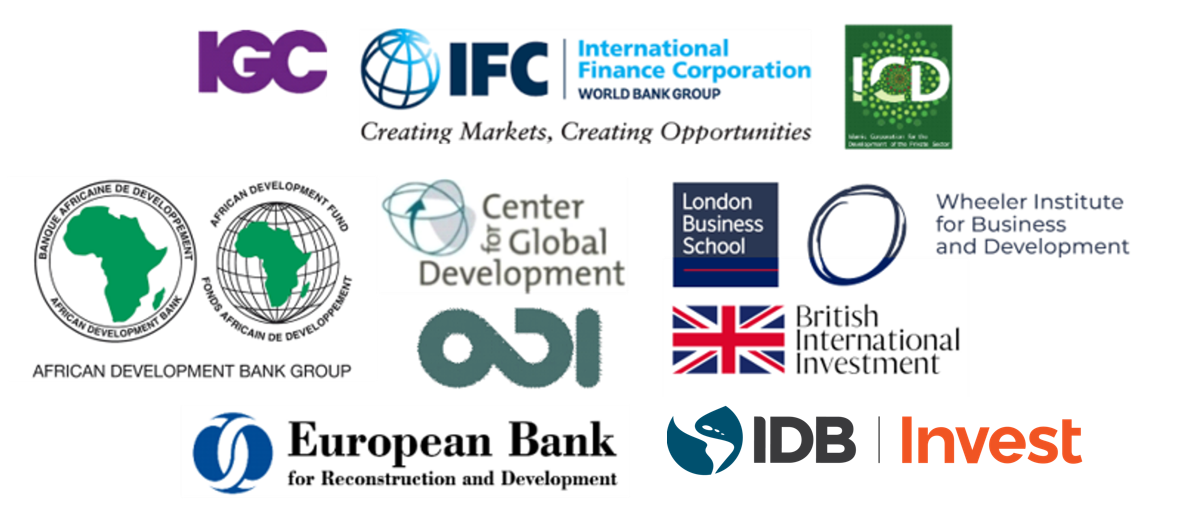 Management and Misallocation in Mexico
Organized by the Private Sector Development Research Network
Hosted by the 
International Finance Corporation (IFC)
Moderated by Alexandros Ragoussis, Senior Economist, Economic Policy Research
Friday, 13th January 2023, from 9-10am EST
ABOUT THE SEMINAR
The authors argue that greater misallocation is a key driver of the worse management practices in Mexico compared to the US. These management practices are strongly associated with higher productivity, growth, trade, and innovation. One indicator of greater misallocation in Mexico is the weaker size-management relationship compared to the US, particularly in the highly distorted Mexican service sector. Second, the size-management relationship is weaker in smaller markets, measured by distance to the US for manufacturing firms and population density for service firms. Third, municipalities with weaker institutions, measured by contract enforcement, crime, and corruption, have a weaker size-management relation. These results are consistent with frictions lowering aggregate management quality and productivity.
Link to the full paper here
ABOUT THE SPEAKER
Mariana De La Paz Pereira Lopez
Senior Economist, Economic Policy Research, IFC/World Bank Group 
Mariana Pereira-López is a Senior Economist in the Economic Policy Research department of the International Finance Corporation (IFC), World Bank Group. Previously, Mariana worked with the Firms, Entrepreneurship, and Innovation Unit (ETIFE) at the Finance, Competitiveness & Innovation Global Practice of the World Bank. Her research has focused on firm-level productivity, management practices, technologies, innovation, impact evaluations, energy efficiency, and development economics. Her papers have been published in top peer-reviewed journals such as the Journal of Development Economics, the World Bank Economic Review, and the Journal of Environmental Economics and Management.
Previously, Mariana has participated in the design of the National Survey on Productivity and Competitiveness of MSMEs in Mexico, and has co-authored background papers for the WDR 2016, flagship reports, and regional studies focused on innovation and technology adoption. She has also collaborated in a World Bank Flagship Report on Mexico's Productivity and led a project funded by the IDB analyzing "Monopsony power and labor income inequality in Mexico."
Previous to her current assignments, she has worked as an Associate Professor and Coordinator of the Master in Public Policy at Universidad Iberoamericana Ciudad de México. Before her Ph.D., she worked for the Ministry of Economy in Mexico as Chief of Staff and adviser for the Trade Negotiations area. She holds a Ph.D. and an MA in Economics from El Colegio de México.
Watch full seminar here.
Search
Search our network database
Subscription
Subscribe to receive news and so on.