Wednesday 28 April, 5pm BST
Rethinking Capitalism with Gita Gopinath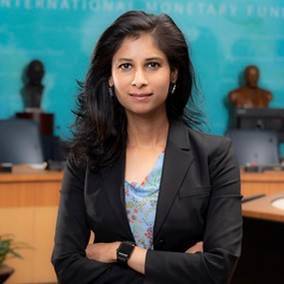 The pandemic has had drastic implications across the globe. Still, as industrial countries return to a sense of normalcy thanks to vaccinations, the reality for many emerging and developing economies is bleak. Averting the most significant economic scars will require a global response and policy action on several fronts.
Gita Gopinath
, Chief Economist at the International Monetary Fund and Professor of Economics at Harvard University, will join us to expand on these issues for the fourth event of our Rethinking Capitalism series. 
Elias Papaioannou
, Academic Director of the Wheeler Institute for Business and Development, will serve as the host discussing with Gita the World Economy's recovery.
Search
Search our network database
Subscription
Subscribe to receive news and so on.