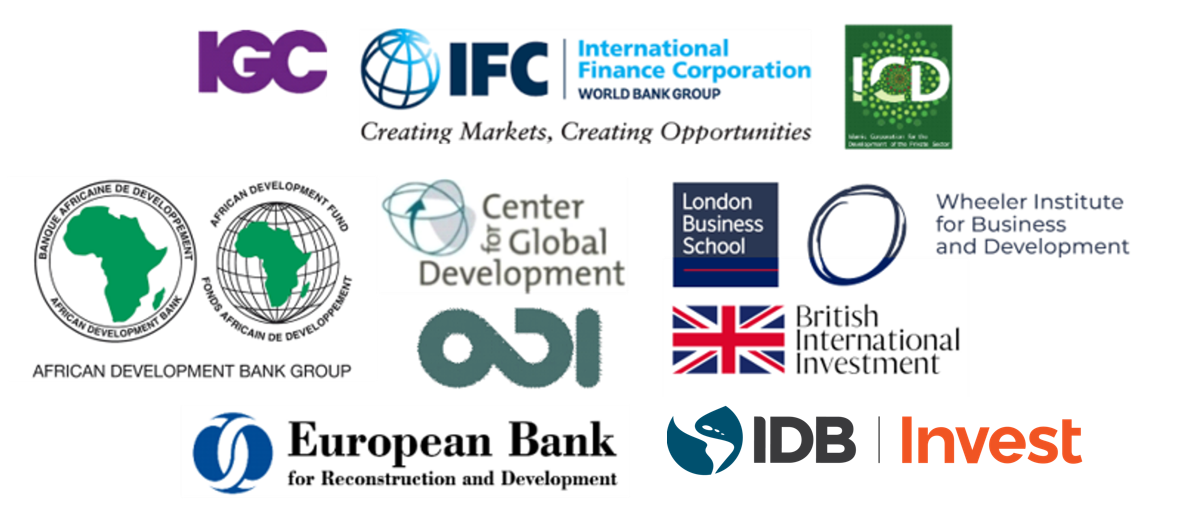 The Impact of Infrastructure on Development Outcomes
Organized by the Private Sector Development Research Network
Moderated by
Paddy Carter, Director, Development Impact Research and Policy, BII
Friday, 19 January 2024, from 9-10am EST
DETAILS TO JOIN WILL BE COMMUNICATED HERE SOON
ABOUT THE SEMINAR
Policy makers have long used investing in public infrastructure as a means of reducing geographical disparities and promoting growth. The goal of the paper, that will be presented during this seminar, is to provide insights to development practitioners on designing interventions to maximize the development impact of infrastructure. For this, the authors conduct a systematic qualitative overview of the literature, covering more than 300 studies conducted between 1983 and 2022, focusing on specific infrastructure sectors, namely digital, energy, and transport. The study also considers various dimensions of development impact, including output and productivity, poverty and inequality, labor market outcomes, human capital formation, and trade, to develop a nuanced understanding of the mechanisms through which infrastructure contributes to these development outcomes, focusing on low- and middle-income countries. As such, it is the most substantive effort of its kind to date.
The paper can be found here.
ABOUT THE SPEAKER 
Stéphane Straub
Chief Economist for Infrastructure, World Bank Group
Dr. Straub is a Chief Economist for infrastructure at the World Bank Group since September 1st, 2023. Prior to that, he was a Professor of Economics at the Toulouse School of Economics, Université de Toulouse Capitole (2008-2023), where he remains an associate member. He has held academic positions in the US, the UK and France, and was president of the European Development Network (EUDN) between 2018 and 2023.
Dr. Straub's research focuses on issues of infrastructure, procurement, and more generally institutional development in the context of developing countries. For instance, a first part of his research agenda covers contractual arrangements for infrastructure projects (covering transport, energy, water and sanitation, and ICT), such as concessions and more generally public-private partnerships (PPPs). Another part of his research focuses on infrastructure impact (e.g., roads, electricity etc.), and generally the way firms and households deal with the lack of / availability of such services.
He holds a PhD in Economics and a Diplôme d'Etudes Approfondies (DEA) from the University of Toulouse 1. He also has a Magistère in Economics & DEA Money, Finance and Banking from University of Paris I, Panthéon Sorbonne – École Normale Supérieure.
For more details about Dr. Straub's work: link here
Search
Search our network database
Subscription
Subscribe to receive news and so on.