Starting from the 10th of March of 2022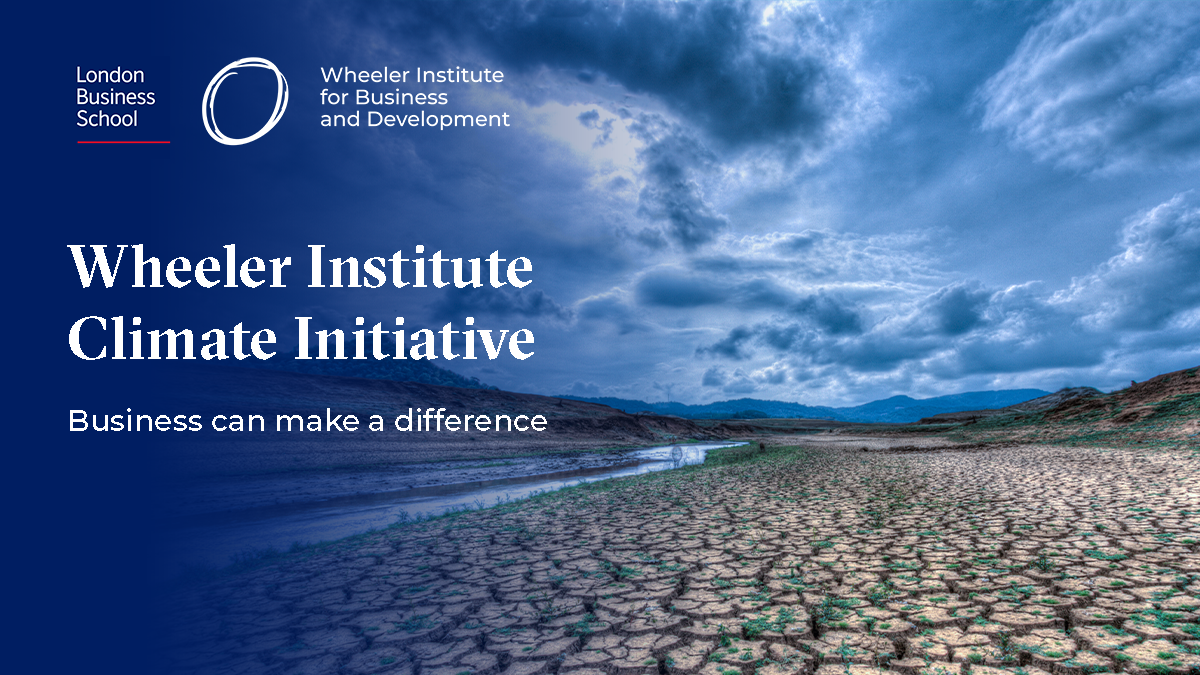 Wheeler Institute Climate Initiative
The Wheeler Institute for Business and Development at London Business School recently launched the Wheeler Institute Climate Initiative:  Business can make a difference , where they are seeking to understand, illuminate, and support the business community – individuals and systems – in understanding, responding and adapting to the challenges and opportunities that climate change presents. The initiative will have a particular interest on implications and actions for those in developing countries.
The first webinar series focusses on the subject of disclosure, data and infrastructure related to climate risks.
Lucrezia Reichlin, London Business School Professor of Economics and trustee of the International Financial Reporting Standards (IFRS) Foundation, is hosting several high-profile corporate leaders in a series of webinars that will explore how public and private institutional investors can restructure capital offerings and risk management processes to reflect climate forces.  Their guest-speakers include:
You can access further information on the Wheeler Institute Climate Initiative webpage or the Wheeler Institute blog.
Search
Search our network database
Subscription
Subscribe to receive news and so on.